Check the latest news
Excursions and activities near Comitas Floramar Comitas Hotels
Excursions and activities near Comitas Floramar
Menorca Guide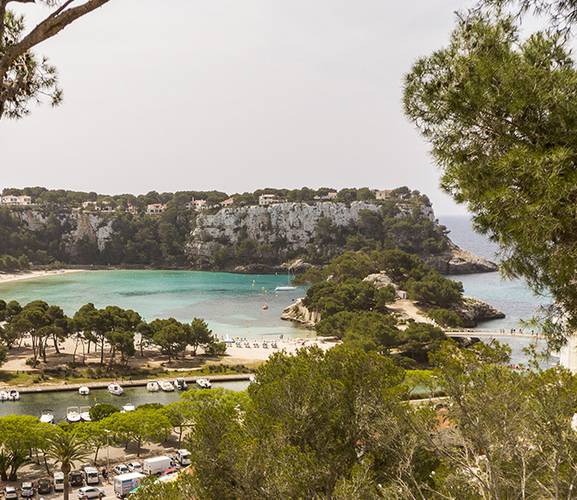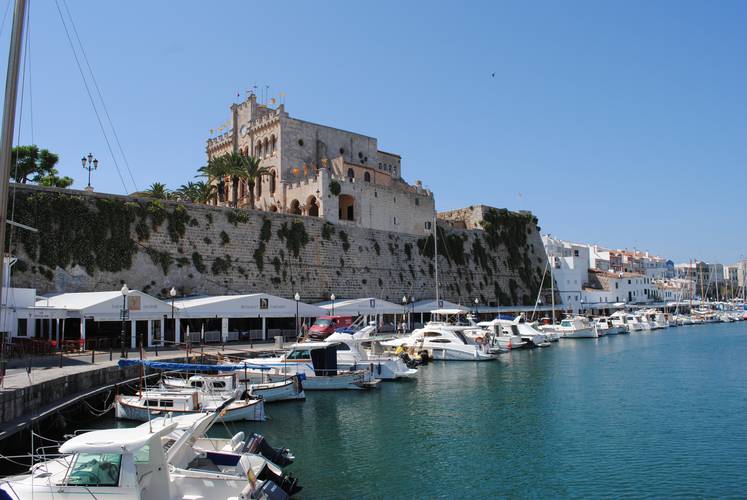 Menorca is a destination with endless possibilities. Its incredible natural environment, excellent climate and wide range of leisure activities are just some of the reasons people fall in love with this wonderful Mediterranean paradise. If you are thinking of a vacation in Comitas Floramar we would like to recommend some of
the best excursions and activities to do in Cala Galdana
. They are all organized
Civitatis
, a leading company in the online distribution of activities, excursions and guided tours in the main tourist destinations in the world.
Come discover Menorca with Comitas Hotels and live an authentic unforgettable experience!
BOAT CRUISE AROUND SOUTH MENORCA
Starting from Cala Galdana, embark on a journey through the west coast of the island exploring some of the most beautiful coves in Menorca such as Macarella, Macarelleta, Turqueta, Son Saura, Mitjana, Trebaluger or Escorxada. Before returning to Cala Galdana, you can take a dip into the beautiful crystal waters of the south of the island and enjoy a drink and a snack onboard.
>
Read more about Boat Cruise around South Menorca
SANTO TOMAS BEACH AND GALDANA COVE KAYAK TOUR
Discover the south of Menorca through this fascinating kayak route. Passing through unspoilt beaches such as Binigaus and Escorxada, a 656-foot stretch of fine golden sand and turquoise water and is difficult to access by land, and heading into some secret caves. If you wish, you can also put your snorkelling gear on and explore Menorca's underwater ecosystems.
>
Read more about Santo Tomás Beach and Galdana Cove Kayak Tour
SNORKELING IN CALA EN BRUT
Enjoy the beautiful turquoise waters of Menorca and discover the amazing marine life of the area with this snorkeling activity in Cala en Brut, one of the best places on the island for snorkelling. After a brief presentation on the route you are going to take and the techniques to use, you will put on our mask, snorkel, and fins and hit the water!
>
Read more about Snorkeling in Cala en Brut
CALES COVES PADDLE SURFING FROM CALA EN PORTER
In this activity you will enjoy an amazing paddle surfing route through the Mediterranean until you reach Cales Coves. Explore a charming spot of nature bursting with history, rowing next to this series of marine caves and entering some caves hidden under the cliffs. In addition, if you'd like to explore the underwater world, you can! You'll have snorkelling gear that you can use to see the seabed below.
>
Read more about Cales Coves Paddle Surfing from Cala en Porter
GALDANA COVE FERRY TRIP
Boat trip from Cala'n Bosch along Menorca's southern coast to Cala Galdana. During the journey, you'll be able to see the stunning coastlines of Son Saura, Es Talaier and Turqueta until you reach Cala Galdana, where free time to enjoy its beautiful beach and turquoise waters. You can take a refreshing swim and enjoy some food at one of Galdana's restaurants overlooking the Mediterranean.
>
Read more about Galdana Cove Ferry Trip
CALA'N BOSCH SUNSET BOAT TOUR
Enjoy this boat trip from Cala'n Bosch, where you'll watch the sunset while sailing off the coast of Ciudadela. You'll enjoy a glass of cava to toast to a perfect evening while the tour continues onwards to Pont d'en Gil, an impressive natural rock arch. You will end the day watching the sunset over the lighthouse of Cap d'Artrutx, the southwestern tip of Menorca.
>
Read more about Cala'n Bosch Sunset Boat Tour
BEGINNERS DIVING LESSON IN MENORCA
This fantastic beginners diving lesson is the perfect adventure for you trip to the Balearic Island. The diving center will provide you with all the necessary equipment to perform your very first dive and we will go through some basic safety techniques. Then you will wade into the sea from the beach trying some initial exercises so that you can practice before diving for real. Once this small test is finished, you will start diving to a maximum depth of 40 feet to explore the amazing sea bed of Menorca.
>
Read more Beginners Diving Lesson in Menorca
Have questions?
Our staff will be happy to advise you on what to do and see in Menorca and help you book any excursions
.
Return