Check the latest news
Top things to do in Punta Prima, Menorca Comitas Hotels
Top things to do in Punta Prima, Menorca
Menorca Guide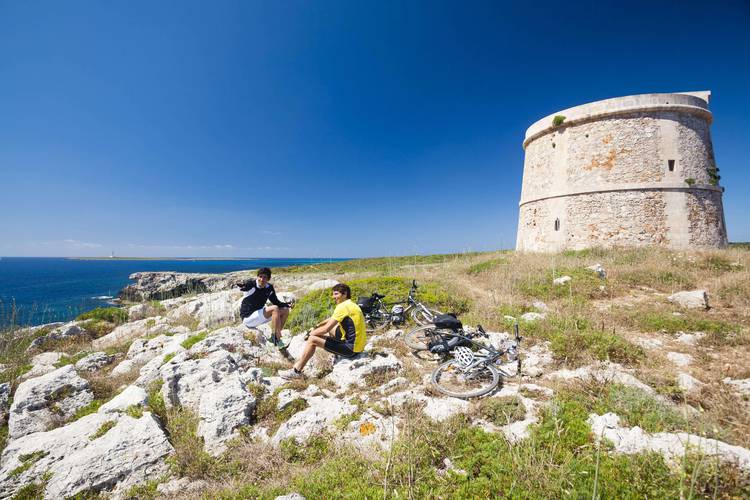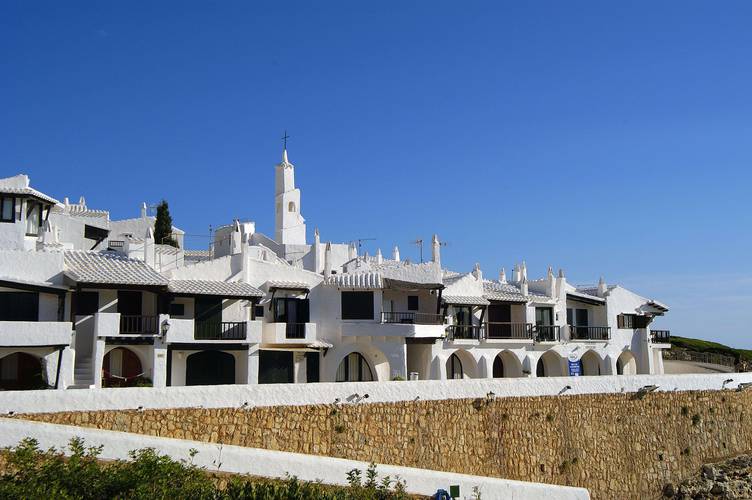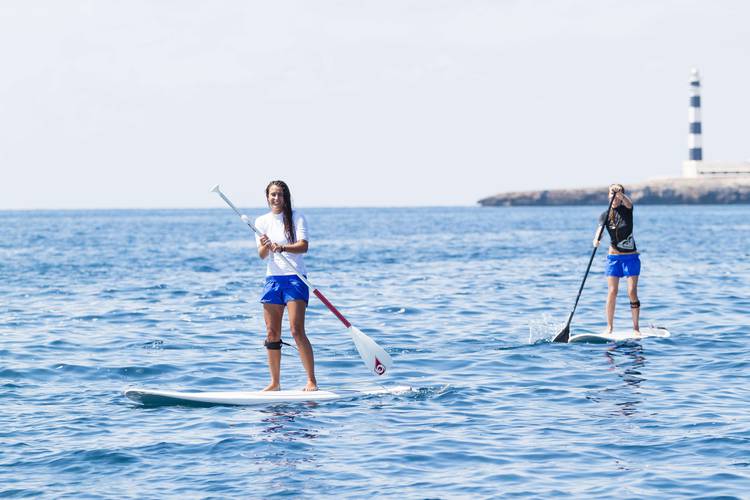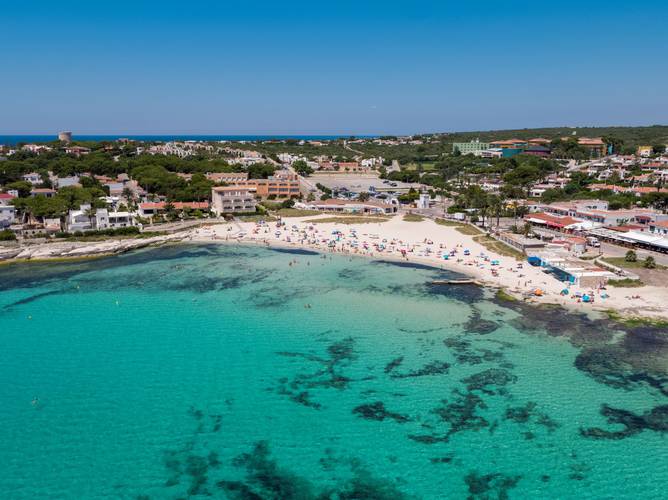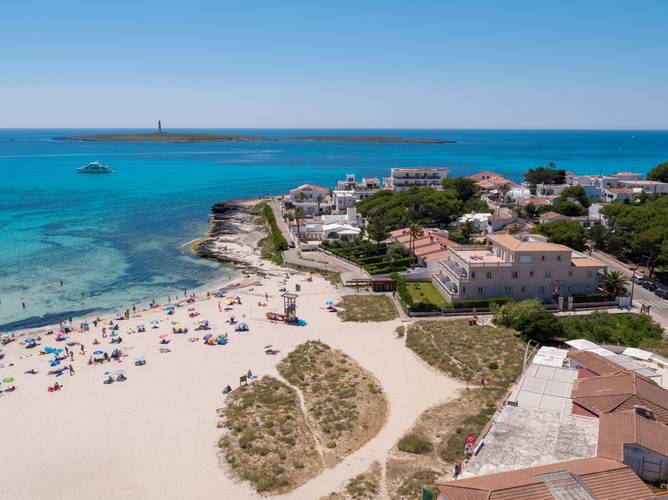 Punta Prima, located in the municipality of Sant Lluís, is a beautiful coastal town in Menorca that offers a perfect combination of relaxation, adventure, and natural beauty. This hidden gem in the Mediterranean is the perfect destination for a summer holiday, with endless opportunities for fun and exploration. Here you will also find our beautiful resort Comitas Isla del Aire located in a prime location just a short walk from the beach. So, if you're planning a trip to Comitas Isla del Aire or Punta Prima this summer, here are 10 things you won't want to miss:
VISIT THE BEACH
One of the main draws of Punta Prima is its beach. It offers soft white sand and crystal-clear waters, making it the perfect place to relax and soak up the Mediterranean sun. Additionally, Punta Prima's beach is known for being family-friendly, with shallow waters that are ideal for young children to play in. Additionally, there are a range of water sports on offer, including paddleboarding, kayaking, and windsurfing, allowing visitors to experience the beauty of the beach from a different perspective.
> Where?
Punta Prima Beach
TAKE A BOAT TRIP
Taking a boat trip in Punta Prima is a great way to explore the stunning coastline and nearby coves, offering breathtaking views of the sea. One of the most popular boat trips in Punta Prima is the excursion to the nearby island of Illa de l'Aire. The island is home to a lighthouse, which offers visitors stunning views of the Mediterranean Sea. The boat trip to Illa de l'Aire takes around 30 minutes, and once on the island, visitors can take a guided tour of the lighthouse and explore the surrounding coastline.
>
Book your boat trip to Isla del Aire
VISIT SON GANXO TOWER
Son Ganxo Tower is a historic tower located on the southern coast of Menorca, very close to Punta Prima. Dating back to the 19th century, the tower is situated on a rocky promontory with beautiful natural surroundings. Today, Son Ganxo Tower is open to the public, and from the top of the tower, visitors can take in panoramic views of the Mediterranean, and see as far as the island of Mallorca on a clear day.
> Where?
Son Ganxo Tower
close to Punta Prima.
EXPLORE THE FISHING VILLAGE OF BINIBECA
Binibeca is a charming village known for its beautiful, white-washed traditional Menorcan style buildings and stunning coastline. Visitors can explore the narrow, winding streets and the small fishing port, and enjoy a meal in one of the many local restaurants. It is also home to a small but beautiful beach, which offers crystal clear waters and soft white sand. Overall, a relaxing and authentic holiday experience and another must-visit attraction in Menorca.
> Where? Fishing village of
Binibeca
.
ENJOY THE LOCAL CUISINE
Punta Prima in Menorca offers a wide range of dining options, with many restaurants serving up delicious local cuisine alongside international favorites. Whether you're in the mood for fresh seafood, grilled meats, or international favorites, you're sure to find a great meal in this beautiful part of the island. We highly recommend giving a try to our dinner buffet at Comitas Isla del Aire and enjoy all the variety, convenience, freshness, and value it has to offer.
> Where?
Comitas Isla del Aire
in Punta Prima.
OUTDOOR ACTIVITIES
Punta Prima is also a great destination for outdoor activities. The town offers a range of water sports, including paddleboarding, windsurfing, and kayaking. Additionally, there are plenty of hiking and cycling trails in the surrounding countryside, offering visitors the chance to explore the natural beauty of Menorca.
>
Book your paddle surf experience in Punta Prima
There's no shortage of things to do in Punta Prima and these are just a few of the many highlights. Whether you're looking for a relaxing beach holiday or an action-packed adventure, this charming coastal town and Comitas Isla del Aire is sure to provide an unforgettable summer experience.
Return