Check the latest news
Where to eat in Menorca Comitas Hotels
Where to eat in Menorca
Menorca Guide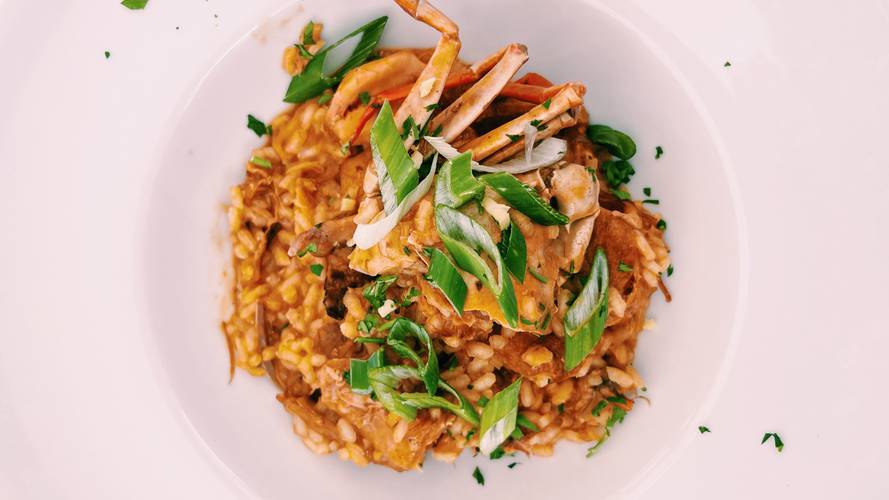 Looking for a place to spend your next gastronomical adventure in Menorca? This Mediterranean paradise continues to fascinate food lovers thanks to its wide variety of traditional cuisines, the legacies left by other cultures that colonised the island, from the Romans and Arabs to the French and British.
Here are some of the best places to experience Menorca's traditional cuisine you need to try when you're visiting this Balearic Isle.
CA NA MARGA IN SES SALINES
Are you looking for a place to enjoy grilled meat in Menorca? Look no further!
Ca Na Marga
in the north of the island is your place! You will love this restaurant for its simple and intuitive menu including any meat or cut of your choice along with a choice of your favourite side. Ca Na Marga also serves seafood, including octopus, if meat is not your kind of thing. The chocolate cake from their homemade desserts comes highly recommended and is our all-time favourite.
- Address:
Carrer de sa barrera, 24, Urb. Ses Salines, Fornells
RELS RESTAURANT IN CIUTADELLA
Restaurante Rels
is a great little restaurant in the heart of Ciutadella that serves a blend of traditional and avant-garde Mediterranean flavours, a personal interpretation of chef Joan Bagur recognised by the Michelin Guide. The restaurant offers a locally sourced menu that varies depending on the season. There is a set lunch menu during the week and, every Sunday, a rice dish that changes depending on what is available in the market. Also, its attractive terrace on a landscaped interior courtyard will give you the wonderful gastronomic experience of Menorca you are looking for.
- Address:
Carrer de Sant Isidre, 33, Ciutadella de Menorca
ES MOLÍ DES RACÓ IN ES MERCADAL
Es Molí des Racó is an easy recommendation to make. This local restaurant, housed in a former windmill in the city of Es Mercadal, has been around for over 35 years and it is an institution in Menorca. In fact, this restaurant is especially famous to locals for its bustling atmosphere, as well as its menu of traditional plates. Some of its best-sellers include traditional local dishes like roast suckling pig. Head here for having a proper traditional meal!
- Address:
Carrer Major, 53, Es Mercadal
CAFÉ BALEAR IN CIUTADELLA
Another famous place to eat in Menorca is
Café Balear
located at the end of the harbour of Ciutadella. The restaurant itself has an inside elegant room and an outdoor lovely terrace in a divine setting overlooking the port. Some of its must-try delicacies include any of their fish and seafood dishes - caught with their own boat, their fried fresh local eggs with fries and lobster and their timeless classic grilled Ciutadella prawns. It is common that queues stretch down the street during peak season but it is definitely worth to give a try, despite the waiting time.
- Address:
Passeig es Pla de Sant Joan, 15, Ciutadella de Menorca
TAST DE NA SILVIA IN CIUTADELLA
With raving reviews of their culinary proposal,
Tast de Na Silvia
in Ciutadella cannot go without mention. It is also the only restaurant in the Balearic Islands with the Slow Food certificate following the principle of zero kilometer, which means that all ingredients are seasonal and come from local producers.
- Address:
Carrer de Santa Clara, 14, Ciutadella de Menorca
MERCAT DE PEIX IN MAHON
The fish Market in Mahon is an excellent choice for those seeking for a truly local experience. Located in the in the historical center of Menorca's capital, this buzzing and convivial market is so much more than just fresh fish, it has become a meeting point for locals, gastronomic events, or live concerts. Browse through an impressive array of stalls to enjoy tapas and pinchos and sample locally made craft beers and wines. A mix of great cocktails and drinks, like the traditional local pomada are also available with seating area's inside or outside in the courtyard.
- Address:
Plaza de España, 1, 07701 Mahón
ES CRANC IN FORNELLS
A visit to Menorca wouldn't be complete without a lobster in
Es Cranc
Restaurant in the little back streets of Fornells, a peaceful fishermen village in the north of Menorca. Caldereta de langosta is the most emblematic dish of Menorcan cuisine based on a sofrito of onions, tomatoes, garlic and parsley and lobster, which is slowly cooked in a clay pot and served with thin slices of bread. Their homemade fresh cheese cake always goes down a treat too.
- Address:
Carrer de ses Escoles, 31, Fornells
RESTAURANT TRÉBOL IN ES CASTELL
A seafood lover's paradise located within Cales Fonts harbour,
Restaurante Trébol
is one of the most charming and colourful ports in Minorca. The quality of the food, the views and welcoming staff make it the ideal place to sample a wide array of local fish and seafood from the island. What more could you want? Sit back and fill up on the most delicious seafood washed down with a chilled glass of local wine.
- Address:
Carrer Moll de Cales Fonts, 43, Es Castell
COMITAS HOTELS IN CALA GALDANA, PLAYAS DE FORNELLS AND PUNTA PRIMA
Shall you prefer to stay at the hotel relaxing after a full day of sun and activities, all our hotels offer you an attractive and varied buffet service, available for breakfast, lunch and dinner. Let yourself be carried away by the flavours of traditional Menorcan cuisine and a wide variety of international dishes designed for all palates.
Refresh your senses in our restaurant in Comitas Tramontana Park in Playas de Fornells, where you can enjoy the best sunset and views of Cape Cavalleria, enjoy a delightful meal or a barbecue night by the pool in Comitas Floramar Restaurant in Cala Galdana, or surprise yourself with the dining options at Comitas Isla del Aire in a relaxed and comfortable atmosphere in Punta Prima.
- Comitas Floramar:
Costa des Mirador s/n Urb. Serpentona, Cala Galdana
- Comitas Tramontana Park:
Carrer de Dalt, Platges de Fornells, Es Mercadal
- Comitas Isla del Aire:
Carrer de Ponent, Punta Prima, Sant Lluís
Return