Check the latest news
What to do in Menorca: 10 essential plans Comitas Hotels
What to do in Menorca: 10 essential plans
Menorca Guide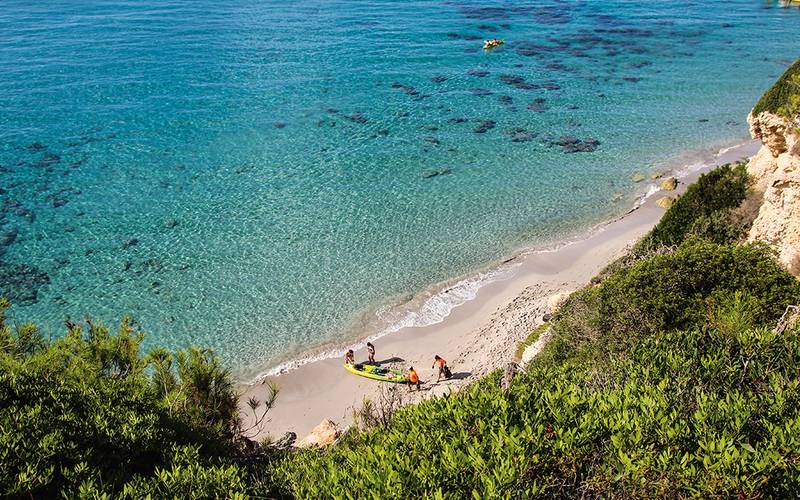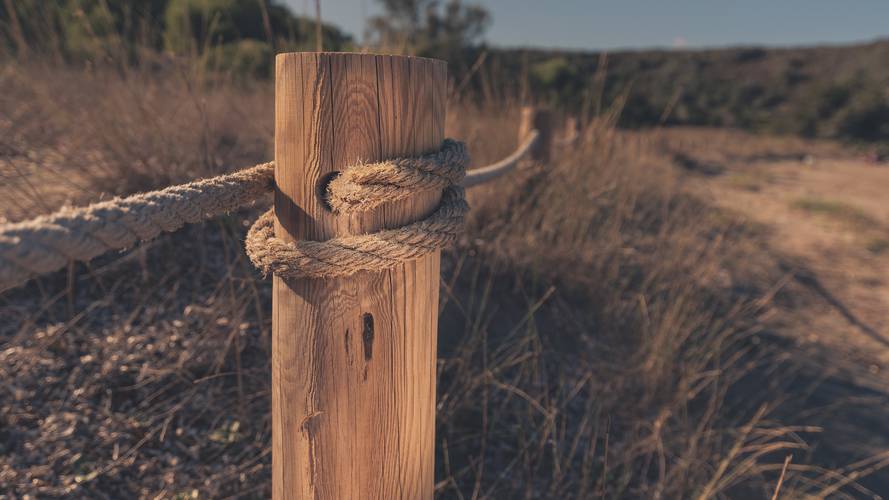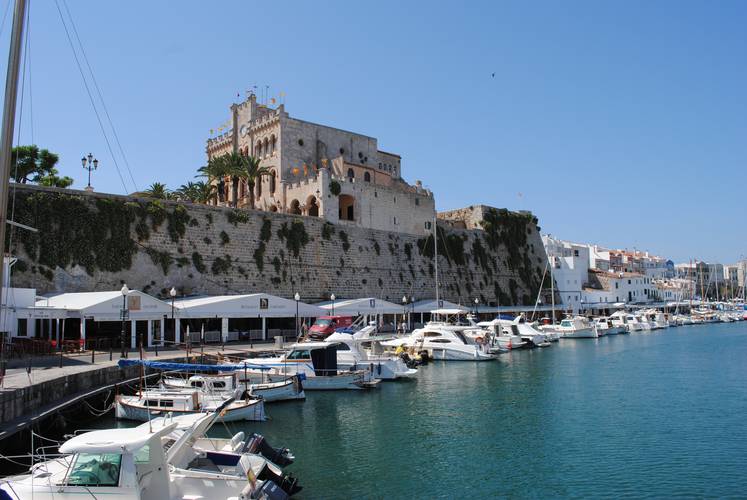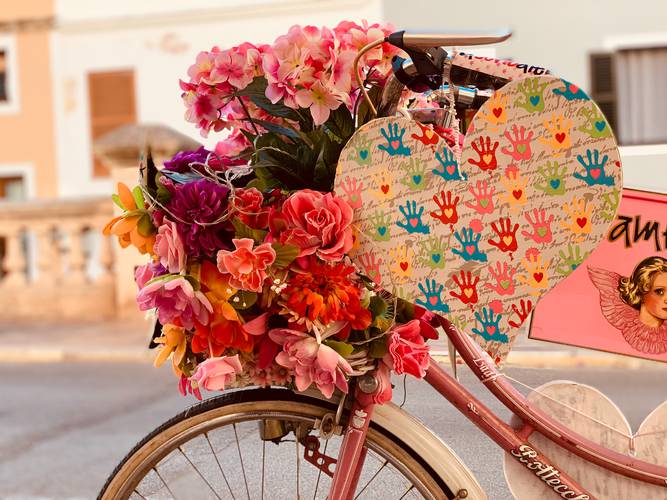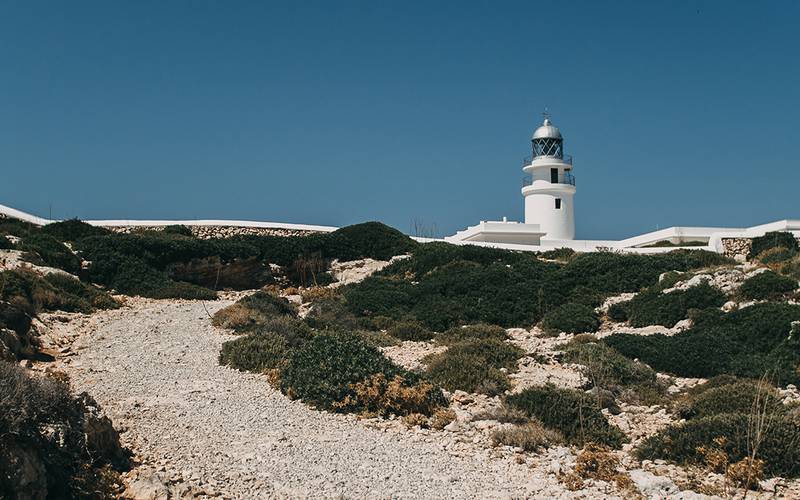 Menorca is an exciting Mediterranean island with seducing unspoiled coastlines, delicious food and amazing culture. Although you'll never go wrong by discovering Menorca at your own pace, you can kick up the excitement factor by seeking out some of
these highlights and unique places
. Let's explore the best things to do in Menorca!
DISCOVER THE OLD TOWN AND NATURAL HARBOUR OF CIUTADELLA
Take a map and explore the narrow cobblestone streets of the
historic center of Ciutadella
, home to top restaurants, boutiques stores and bustling local markets. Places worth visiting include the Cathedral of Santa María, popularly known as the Cathedral of Menorca, and Des Born square (Plaça Des Born), the city's old main square. You can also enjoy fantastic
views of its natural harbor
and walk along its peaceful cafe and restaurant lined marina.
>
Book your Ciutadella, Fornells and Monte Toro Tour
TAKE A DIP IN AN UNSPOILED BEACH
Menorca offers a great number of peaceful
paradise beaches and hidden virgin coves
. Their access isn't often easy but the fine golden sands and clear waters are well worth just a little extra effort. Some of our favourites are:
Cala Macarella y Macarelleta
(25 mins walk from Comitas Floramar),
Cavalleria Beach
(20 mins ride from Comitas Tramontana Park) and
Playa de Cavalleria
(15 mins ride from Comitas Isla del Aire).
>
Book your snorkeling experience in Macarella
VISIT S'ALBUFERA DES GRAU NATURAL PARK
S'Albufera des Grau is
Menorca's largest wetland
. With more than 5,000 hectares, you can walk along some of its signposted routes, watch the different species of water birds, or visit the Favàritx lighthouse and its cliffs. While here, don't forget to check out the
beautiful natural beach in the fishing village of Es Grau
. It sits in a large horseshoe-shaped bay and features great lengths of clean shallow waters. Perfect for a family day trip!
>
Book your visit to Colom Island from Es Grau
EAT LOBSTER STEW IN FORNELLS
Caldereta de langosta
(lobster stew) is the
most emblematic dish of Menorcan cuisine
. It is based on a sofrito of onions, tomatoes, garlic, parsley and lobster, which is slowly cooked in a clay pot and served with thin slices of bread. If you want to give yourself the pleasure of eating this local delicacy, the small fishing village of
Fornells is the temple of caldereta
. Here you will find the true masters of this Menorcan dish just a few minutes away from our hotel Comitas Tramontana Park.
> Where?
Es Cranc Restaurant
in Fornells.
HIKE AROUND THE CAMÍ DE CAVALLS
The legendary
Camí de Cavalls
is a 185-kilometre route along the coastline of Menorca that will take you through exceptional landscapes and rugged coastline. On foot or by bicycle, the Camí de Cavalls is a great way to explore the island. So put on your best walking shoes and traverse
this wonderful trail along turquoise seas and sheltered coves
. If you fancy trying some horse riding, there are also sections that are also suitable for it. Definitely an unforgettable experience in Menorca.
> How? Check out this
online map
of Camí de Cavalls Routes.
PICK UP SOUVENIRS AT THE SUMMER CRAFT MARKETS
Menorca boasts some interesting markets that you should not miss, especially between the months of May through October. In these markets, you will be able to find some of
the freshest products of the island and be able to pick up little handmade treasures, from ceramics to clothing, shoes and jewellery
. The famous avarca sandals can usually be picked up here at a great price!
>
Check out the list of weekly and seasonal markets of Menorca
TAKE A BOAT TRIP ALONG THE COAST
Sailing in Menorca is a great way to immerse yourself in all the island has to offer. Not only will you experience the crystal blue waters, but you will also discover the wide biodiversity of the Mediterranean Sea diving in for a spot of snorkelling.
Rent a self driven boat or hop aboard a chartered yacht and experience an unforgettable day at sea!
>
Rent a boat in Cala'n Porter
SAY CHEERS TO THE MOST AMAZING SUNSET
Looking for the perfect way to wind down the day? We recommend
taking in the sunset at La Terracita Bar
in our hotel Comitas Tramontana Park in Playas de Fornells. As the evening falls
over the bay and lighthouse of Cavalleria
, it takes on a special kind of magic that you have to experience for yourself.
> Where?
Bar La Terracita
in Playas de Fornells.
>
Book your sunset sailing trip around Fornells
SPLASH AROUND WITH A WATER SPORT
Expand your horizons by sampling the
wide variety of water sports on offer
. From a casual solo paddleboard or guided group kayak adventure to an exhilarating ride on a wakeboard, windsurf or hydrofoil. Menorca's range of water sports offers something for everyone, so don't miss out and try these water sports during your vacation!
>
Book a Paddle Surfing experience in Punta Prima
VISIT A LOCAL CHEESE FACTORY AND ENJOY A MAHÓN-MENORCA CHEESE TASTING
A specialty unique in the Balearic Islands that you should try while here is the
Mahón-Menorca cheese
. Made using an ancient tradition, this P.D.O. (Protected Designation of Origin) is one of the most awarded cheeses in the world. Some local farms offer guided tours showcasing the process that include tastings of the different varieties. This is a good opportunity to get to know the culture of the island and discover one of
the most authentic flavors of the Mediterranean
.
>
Book your visit to the Subaida cheese factory
Have questions?
Our staff will be happy to advise you on what to do and see in Menorca and help you book any excursions
.
Return